~THE GHOSTWALKERS~
Last Updated: January 24, 2017 11:35:37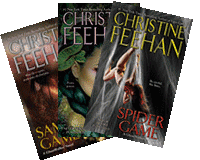 Welcome to the home of my Ghostwalkers. I have always wanted to do an action/thriller series grounded in science with heavy paranormal elements. This series has strong heroines and wonderful heroes who must work together as equal partners, both bringing their strengths and abilities together in order to survive. Check out the teasers for a virtual preview of the stories or read the first chapters! I hope you enjoy!
---
~LATEST NEWS~
My latest release for the GhostWalker Series release is titled Power Game. It will be released in stores January 24, 2017 and will be my first Ghostwalker release in hardcover format.

I love everything about writing the ghostwalkers. The research is so interesting and applying it to the fictional world of my characters is thrilling and sometimes a little disconcerting. I have tremendous plans for this evolving series. I love the action adventure and each of the GhostWalkers, both men and women, always give me some new and exciting direction to go.
---
~NOW IN STORES: POWER GAME~
---
~FOG: GHOSTWALKER TRIVIA~
Find out how well you know the GhostWalker series by taking our new FOG: GhostWalker Trivia Game to get your Murder Game Screensaver.
---
~GHOSTWALKER SYMBOL~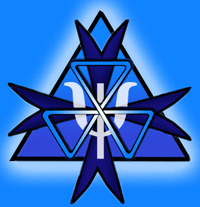 ---
~GHOSTWALKER SYMBOL DETAILS~
| | |
| --- | --- |
| | Signifies: shadow |
| | |
| --- | --- |
| | Signifies: protection against evil forces |
| | |
| --- | --- |
| | Signifies: the Greek letter Psi, which is used by parapsychology researchers to signify ESP or other psychic abilities |
| | |
| --- | --- |
| | Signifies: qualities of a knight- loyalty, generosity, courage and honor |
| | |
| --- | --- |
| | Signifies: Shadow knights protect against evil forces using psychic powers, courage and honor. |
---
~THE GHOSTWALKER CREST~
Artwork by Damon Weed
of the Friendly City Tattoo Shop in Rohnert Park, CA


---
~THE GHOSTWALKER SLOGAN~
Nox noctis est nostri
The night is ours
---
~THE GHOSTWALKERS CREED~
We are the GhostWalkers, we live in the shadows
The sea, the earth and the air are our domain
No fallen comrade will be left behind
We are loyalty and honor bound
We are invisible to our enemies
and we destroy them where we find them
We believe in justice
and we protect our country and those unable to protect themselves
What goes unseen, unheard and unknown are GhostWalkers
There is honor in the shadows and it is us
We move in complete silence whether in jungle or desert
We walk among our enemy unseen and unheard
Striking without sound and scatter to the winds before they have knowledge of our existence
We gather information and wait with endless patience for that perfect moment to deliver swift justice
We are both merciful and merciless
We are relentless and implacable in our resolve
We are the GhostWalkers and the night is ours
---
~GHOSTWALKER WIDGET~
---
~GHOSTWALKER RESEARCH PAGE~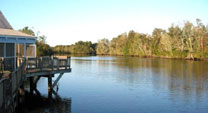 This page is a collection of information that inspired and aided me in creating my stories. In time I will be adding more to this section.
Click here
to visit the GhostWalker research page.
---

~GHOSTWALKER FAQ'S~

FAQ: I have an idea for your next GhostWalker novel. How can I submit it?
I do not use material from readers in any of my books, so I will not be able to consider any suggestions you have about future books. However, please write to me about any other subject. I love hearing from you.
FAQ: In what order should I read the books?
Although each book can stand on its own, the books are meant to be read in this order:
POWER GAME. Christine Feehan, Jove Books, January 24, 2017. ISBN: 978-0399583919.

CLICK HERE for more about this book
SPIDER GAME. Christine Feehan, Jove. January 26, 2016. 464 pages. ISBN: 978-0515156102.

CLICK HERE for more about this book
VIPER GAME. Christine Feehan, Jove Books, January 29, 2015. ISBN: 978-0515155549.

CLICK HERE for more about this book
SAMURAI GAME. Christine Feehan, Jove. July 3, 2012. 416 pages. ISBN: 978-0515151541.

New York Times Bestseller List
New York Times Print / Ebook Bestseller List
USA Today Bestseller List
Publisher's Weekly Bestseller List
Barnes & Noble Bestseller List
ABA IndieBound Bestseller List
Walmart Bestseller List

CLICK HERE for more about this book
RUTHLESS GAME. Christine Feehan, Jove Books, December 28, 2010. ISBN: 0515149217.

New York Times #2 Bestseller List
USA Today Bestseller List
Publisher's Weekly Bestseller List
Barnes & Noble Bestseller List
ABA IndieBound Bestseller List
Walmart Bestseller List
Washington Post Bestseller List

CLICK HERE for more about this book
STREET GAME. Christine Feehan, Jove. December 29, 2009. 464 pages. ISBN: 0515147605.

New York Times #1 Bestseller List
USA Today Bestseller List
Publisher's Weekly Bestseller List
Barnes & Noble Mass Market Bestseller List
Bookscan Bestseller List
Borders Bestseller List
Amazon Bestseller List
Walmart Bestseller List


CLICK HERE for more about this book
MURDER GAME. Christine Feehan, Jove Books, December 30, 2008. ISBN: 0515145807.

New York Times #1 Bestseller List
USA Today Bestseller List
Publisher's Weekly Bestseller List
Barnes & Noble Mass Market Bestseller List
Bookscan Bestseller List
Borders Bestseller List
Amazon Bestseller List
Walmart Bestseller List

CLICK HERE for more about this book
PREDATORY GAME. Christine Feehan, Jove. February 26, 2008. 352 pages. ISBN: 0515144282.

New York Times Bestseller List
Publishers Weekly Bestseller List
USA Today Bestseller List
Barnes & Noble Bestseller List
Borders Group Bestseller List
Bookscan Bestseller List
#1 Top Book at Rhapsody Bestseller List

CLICK HERE for more about this book
DEADLY GAME. Christine Feehan, Jove Books, February 27, 2007. ISBN: 0515142611.

New York Times Bestseller List
USA Today Bestseller List
Publisher's Weekly Bestseller List
Barnes and Noble Bestseller List
Bookscan Bestseller List
Borders Group Bestseller List
Walmart Bestseller List
Amazon Bestseller List

CLICK HERE for more about this book
CONSPIRACY GAME. Christine Feehan, Jove. October 31, 2006. 368 pages. ISBN: 0515142166.

New York Times Bestseller List
USA Today Bestseller List
Publisher's Weekly Bestseller List
Barnes and Noble Bestseller List
Bookscan Bestseller List
Borders Bestseller List
Waldens Bestseller List
Amazon Bestseller List

CLICK HERE for more about this book
NIGHT GAME. Christine Feehan, Jove Books, November 2005. ISBN: 0-515-13976-9.

Amazon Bestseller List
Bookscan Bestseller List
Borders Bestseller List
B&N Mass Market Bestseller List
NY Times Bestseller List
Publisher's Weekly Bestseller List
USA Today Bestseller List
Walden Mass Market List
Walmart Bestseller List

CLICK HERE for more about this book
MIND GAME. Christine Feehan, Jove. August 2004. 352 pages. ISBN: 0-515-13809-6.

Amazon Bestseller List
B Daltons Bestseller List
Bookscan Bestseller List
Borders Bestseller List
B&N Mass Market Bestseller List
B&N Romance Bestseller List
B&N Online Bestseller List
NY Times Bestseller List
Publisher's Weekly Bestseller List
Siren Books Bestseller List
USA Today Bestseller List
Walden Mass Market List
Walden Romance Bestseller List
Walmart Bestseller List

CLICK HERE for more about this book
SHADOW GAME. Christine Feehan, Jove, September, 2003, 352 pages. ISBN: 0-515-13596-8.

NY Times Bestseller List
Waldenbooks Bestseller List
Borders Bestseller List
USA Today Bestseller List
B Dalton Bestseller List
Amazon Bestseller List
B&N Bestseller List
B&N Online Bestseller List
Walmart Bestseller List

CLICK HERE for more about this book