---
Where to Start a Series: Sea Haven
Drake Sisters, Sisters of the Heart/Sea Haven and Torpedo Ink All of the books are written to be stand alone books, but a series is meant to offer a fuller experience, often with an additional story arc that ties them all together. It also allows a reader to become familiar with, not only charact . . .
Read more
---
A Controversial Strength- Torpedo Ink
Judgment Road hero Reaper has a dark and horrible past. He was taken by criminals who murdered his parents and both he and his brother Savage were put into a "school" that taught them to be assassins, and where they were brutally abused in every way imaginable. Reaper was very young when he wa . . .
Read more
---
Torpedo Ink Isn't in Sea Haven, But it's Close
I wanted to talk about the differences between the series set in or around Sea Haven. The Drake Sisters and the Sisters of the Heart are about family, sisters, a sisterhood. The women these stories are about are magical, compassionate, empathetic, loving, funny women. Even with the challenges man . . .
Read more
---
Judgment Road Round Up- At A Glance Information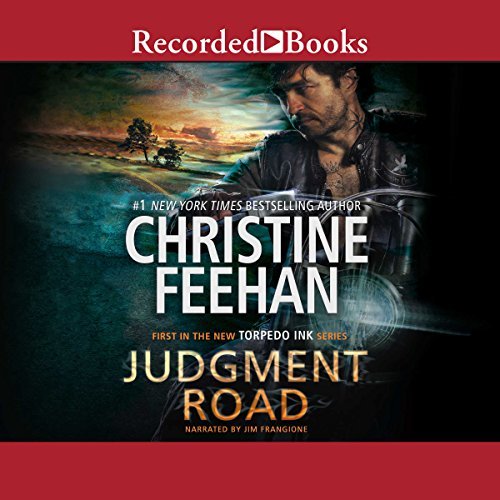 Today is the release day for Judgment Road! There are several blogs, interviews and information out there and I thought I would put as much as I can into on place- Here! THE BOOK Judgment Road landing page on my website- ChristineFeehan.com Entire First Chapter - Here Judgment Road Book . . .
Read more
---
Meet the Club- Torpedo Ink
If you read Bound Together you'll recognize many of these names. They're members, or prospects, of Torpedo Ink. Most of the actual MC members have their legal names and then their club names or nicknames. For those who hold a position in the club I've included that as well. Viktor Prakensk . . .
Read more
---
The Torpedo Ink Logo/Patches And What it Means
I thought it would be fun to share what the different parts of the Torpedo Ink colors mean. The meaning of the Cypress Tree, on the back of the Torpedo Ink Sea Haven/ Caspar Jackets: The Cypress Tree spread out with seventeen branches. Roots tangled at the bottom with piles of skulls buried . . .
Read more
---
The Count Down to Judgment Road
It's exciting and nerve-wracking and fun all at once when an author releases a new series. Especially if you have a series or two that's already popular. You wonder if readers will give the new series a try. Will that like it? I enjoyed writing Judgment Road so much and sometimes next week will sta . . .
Read more
---
Berkley Bookmas, My Christmas Tree and A Giveaway!
My publisher is doing something they call Berkley Bookmas and I participated by sending pictures of my Christmas tree and answering a few holiday questions. It was really fun! Several blogs are running the article about my holiday traditions and you can participate in the $100 giveaway here- Berkle . . .
Read more
---
Getting Social
I attended the NOLA StoryCon event last weekend and it was so wonderful to meet and talk to readers. I wish I could travel to every state and meet everyone in person. But, since it's not likely that I can meet everyone, I wanted to share with you that I do participate in some online social media. So . . .
Read more
---