---
Villains in the Shadows
Shadow Warrior is unique in that we see the Ferraro family being attacked in more than one way. I liked the idea of keeping the family off-kilter so they didn't know where to focus their attention. If they choose poorly, someone they care about or love would pay the ultimate price. The obvious vil . . .
Read more
---
Grace Under Fire: Shadow Warrior's Heroine
Grace Murphy is a resilient character and I enjoyed writing her story. She's had a difficult start in life, in and out of foster care. She finally finds someone who is a brother to her, who cares about her, just to find that he is not who she thinks he is. He's dangerous. And he's jealous of anyone . . .
Read more
---
Romance Book Chat: Getting the Inside Scoop
I enjoy doing podcasts and this most recent one with Kym and Misty over at Romance Book Chatwas especially fun! I talk about my personal life, my writing schedule and of course Shadow Warrior. But, more than that, we laughed and had a great time. I want to share that with you! You can listen t . . .
Read more
---
Inventing Shadow Riders
I clearly recall the day I came up with the idea for my Shadow Riders. I have two Black Russian Terriers who are somewhere between 130 — 140 pounds each. People often comment that they look a lot like big, black bears. So, you can imagine my surprise when one day, they became very difficult to . . .
Read more
---
Vittorio Ferraro: The Dangerous Peacekeeper
They always say that you should be careful of the quiet ones and I'm going to have to agree. Vittorio Ferraro is known as the peacekeeper of the Ferraro family but, what does that really mean when you come from a family of assassins who can travel using shadows? In Giovanni's book, Shadow Keeper, . . .
Read more
---
The Rules of Shadow Riding
The ability to travel using shadows in order to bring justice to those who deserve it isn't as easy as it may sound. Cool, yes. Easy? No. As I began world-building for the Shadow Rider series I realized I'd have to make some things complicated in order to have conflict both internally and extern . . .
Read more
---
The Laws of Attraction for Shadow Riders
Shadow Riders are assassins who mete out justice, using shadows to travel. The Ferraro family is one of a few "Riders" worldwide, so rare that it is the duty of a Shadow Rider to marry and produce more Shadow Riders. If a Rider hasn't found someone to marry by the time they reach a certain age then . . .
Read more
---
Shadow Keeper Round Up!
The ride's not over! We've had a lot of fun with Shadow Keeper and I wanted to make sure you didn't miss any of it. Here's a rundown of some of the fun things we've done for the book release. Let me know what you enjoyed the most! ********** Who is Your Shadow Rider Trainer? Take the Quiz! . . .
Read more
---
Interviewing Scott Nova- Giovanni Ferraro in Shadow Keeper
Actor and model Scott Nova has appeared in several of the trailers, including Dark Blood, Shadow Rider, Shadow Reaper and in the starring role of Giovanni Ferraro in Shadow Keeper. Scott was kind enough to agree to allow me to interview him in celebration of the release of Shadow Keeper. Scott, w . . .
Read more
---
Getting Social
I attended the NOLA StoryCon event last weekend and it was so wonderful to meet and talk to readers. I wish I could travel to every state and meet everyone in person. But, since it's not likely that I can meet everyone, I wanted to share with you that I do participate in some online social media. So . . .
Read more
---
Shadow Reaper Book Trailer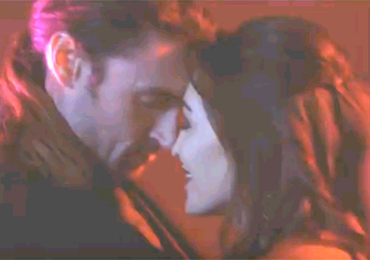 I love having the book trailers made. They're fun for me and, I hope, fun for readers who enjoy that sort of thing. For Shadow Reaper they did several interviews with the actors. There are so many, it didn't seem right to upload them all here, but I thought I would post links to them for those of y . . .
Read more
---
A Little Humor in the Shadows
Assassins with the ability to travel using shadows still need a little levity. Shadow Rider is full of drama, suspense and action (yes...and romance) but I try to break up the constant adrenaline or dark action with romance and family, some of which comes with a bit of humor. You can't have that man . . .
Read more
---
Shadow Riders: Heroes, Anti-Heroes and Guys Who Just Need Their Ass Kicked Part 3 of 5
Chicago Shadow Series They're everywhere, Chicago, San Francisco, New York, but these men from the new Shadow Series have something in common, they are fiercely loyal and extremely dangerous. Oh! And they can use shadows to transport themselves to any destination, which comes in handy when you're a . . .
Read more
---
Shadow Series
News
Shadow Warrior made #1 on Publishers Weekly, #2 on New York Times, #2 on USA Today, and Shadow Warrior has even made Apple Ibooks Top 10 e-books!

You can now watch the book trailer for Shadow Warrior! I hope you enjoy it. Follow the link HERE

Shadow Warrior will be out June 4, 2019! We're currently working on the Shadow Warrior book trailer which will be out in a few weeks.

USA Today did a cover reveal for Shadow Warrior! Check out the reveal and an excerpt!

I just finished writing Shadow Warrior! This is Vittorio's book.

More about the world of the Shadow Riders for you! - The Rules of Shadow Riding

Want to learn more about the world of the Shadow Riders? I put this blog together for you! The Laws of Attraction for Shadow Riders

Check out this great interview with Scott Nova who plays Giovanni Ferraro - Interviewing Scott Nova

Shadow Keeper will be out May 29th and we'll finally have Giovanni's story. Since I will be attending the Romantic Times Booklovers Convention in Reno this year I hope to have some promo to share from Shadow Keeper. Hope to see you there!

I completed Shadow Keeper and am so very happy with it. It was tough to write since Giovanni can't ride shadows with pins in his legs. So when things go really wrong, he must trust his siblings and his instincts!

More News