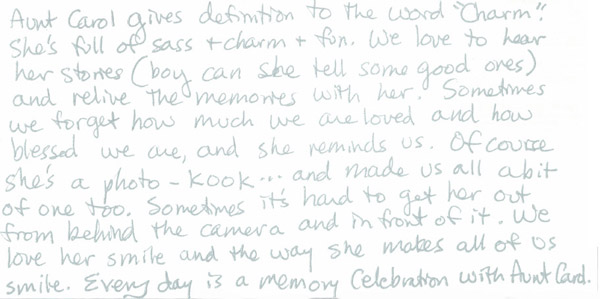 Aunt Carol gives definition to the word "charm." She's full of sass and charm and fun. We love to hear her stories (boy can she tell some good ones) and relive the memories with her. Sometimes we forget how much we are loved and how blessed we are, and she reminds us. Of course she's a photo-kook … and made us all a bit of one too. Sometimes it's hard to get her out from behind the camera and in front of it. We love her smile and the way she makes all of us smile. Every day is a memories celebration with Aunt Carol.
---
Aunt Carol … the sweetest heart, wrapped up in spice and sass,
good common sense, loving advice and laughs!
---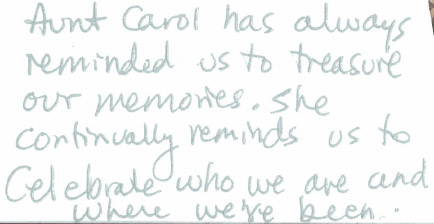 Aunt Carol has always reminded us to treasure our memories.
She continually reminds us to celebrate who we are and where we've been.